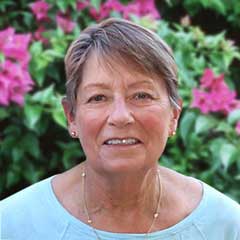 Author Diane Calkins
Diane's experiences as an animal shelter volunteer, a rescuer, and a spay/neuter advocate have profoundly affected her personally and as a writer. When she and her husband Chris began their life together, they assumed animals would be part of their family. But neither could have imagined the sheer numbers of critters they would foster or adopt.
Over the years, the Calkins family has shared their home with abandoned dogs, cats, bunnies, birds, guinea pigs, rats, a parakeet named Pokey, and a chicken named Zoe. Their stories have provided fodder for her children's books and a memoir called "An Ark of Sorts."
Zoe stars in Diane's first picture book "One Happy Chicken. "A Very Naughty Beagle Named Bonnie" and "What to Do With a Ginormous Puppy" made their debut in 2022.
Currently, Diane is working on a memoir called "An Ark of Sorts" as well as two children's books. One tells the story of Jose Cuervo, a filthy, flea-ridden kitten with a broken pelvis, the other the story of Bob the duck who lived with the Calkins family until he flew off with his friends.
Many more stories wait to be told—the story of Mouse the cat with no eyes; the story of Otis who became a long-distance trucker cat; the story of Chauncey the black Lab abandoned at a dog beach, to name but a few.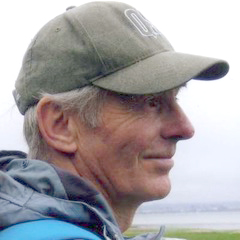 Illustrator David Lock
(A Very Naughty Beagle Named Bonnie and What to Do With a Ginormous Puppy?)
David sees his job as surprising the author by drawing what he or she meant in just a few lines and, hopefully, making them laugh. Essentially he's always thinking sideways, linking together the author's text with current news, literary references–whatever.
His working method is to read the author's text carefully, together with any guidelines they might add, and work up a selection of ideas (usually too many!) as ink or pencil roughs for them to view. David is always ready to draw and redraw until everyone is satisfied.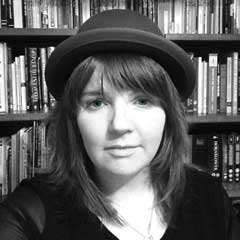 Illustrator Sharon Davey
(One Happy Chicken)
Sharon is a children's illustrator who has a past in Theatre Design. She has worked for various clients, including David Fickling Books, Oxford University Press, Bloomsbury, and Usborne. 
Her first illustrated picture book, written by Michelle and Pheonix Finch, called "Pheonix Goes To School," was published by Jessica Kingley Publishing. She has also illustrated several other books, including "The Rabbi Slurps Spaghetti" and, of course, "One Happy Chicken."
When she's not busy illustrating, she can often be found with her face pressed against a cake shop window or rushing from meeting to meeting.